About Us
The Chocolate Factory ``Millennium`` was founded in 1999. Today is one of the largest manufacturers of chocolate and candies in Ukraine. It produces candies and chocolates under the trademarks ``Millennium``, ``Lubimov``, ``Oskar le Grand``, ``Chocolatier.
CERTIFICATES
What was the beginning?

We started with modern manufacturing line, which was able to provide us with a quality product, which had to conquer you and makes a fans of our chocolate brands. We started changing chocolate industry to art and we could not afford outdated resources, because we always have to stay one step ahead. Consumer confidence was at stake and we were the first manufacturer in Ukraine, which built innovative, high-tech chocolate factory in Dnipropetrovsk.

Golden year of ``Millennium``

In 2001 the chocolate factory ``Millennium`` releases new products, which is like a jewel adds our assortment, it is a chocolate with whole hazelnut, which called ``Millennium Gold``. It's not only to taste like the magic, but it is packaged differently. That's why our designers have developed a new packaging with a transparent «small window» through it you can see stick of chocolate.

Inspired with love

We have createdcandies ``Lubimov``. A few years later we had to build another manufacturing line, because the candies sold out very quickly and there were not enough. The idea was a success!

The Oscar for the connoisseur of chocolate

We released ``Oskar le Grand`` the chocolate, opening new dimensions of taste thanks to an incredibly thin stick of chocolate. There are the best traditions of chocolate recipes and tastes from around the world gathered in ``Oskar le Grand`` collection.

Dignified chase for work of art

We built up productive capacity at the ``Millennium`` factory, were looking for new ways, learning, improving. After 2009, we established the production, which is used only in Switzerland, Japan, and thanks to us in Ukraine (Dnipropetrovsk). The manufacturing line ``Freshpack`` packaged candies without air allow for longer keep them fresh. Using this technology was created ``Millennium Riviera``, which candies with three whole nuts - hazelnuts, cashews and almond nut gathered in one package, and ``Lubimov``, which packed in package in the form of a basket with an open top.

There is no limit for perfection

What have we come? More accurate to say: what we are continuing? Because we are not going to stop. Is it possible to stop people who understand that their dream become a reality? Chocolate factory ``Millennium`` is the one of the biggest manufacturers of chocolate and candies in Ukraine now. Every year, we confirm our competitiveness in largest Europe's exhibitions of confectionery ISM (Cologne, Germany), SIAL (Paris, France), ANUGA (Cologne, Germany), PLMA (Amsterdam, Holland).

We started with Branch office in Poland

As our business is grooving, 2016 we decided to open branch office in Warsaw, with frigo warehouse and solid custom agency support. From here we deliver our products to All Europe.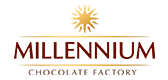 The product range of Millennium worthy of the highest awards as it has absorbed all the possible combinations of tastes and preferences. Enjoy the unbeatable mastership of our confectioners in chocolate collections of Millennium.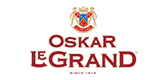 Respectability, courage, elegance and European restraint are embodied in Oskar le Grand production. Discover the magic of chocolate art. Best chocolate from special sorts of cocoa, natural ingredients and wonderful.

Our middle shelf line, with good looking products, for all category customers.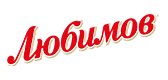 Lubimov - it's chocolate and candies for sweetheart. The diversity of products provides a universal set for any occasion.
Cooperation
We cooperate with clients and partners from the following countries: Estonia, Latvia, Lithuania, Poland, Czech Republic, Slovakia, Slovenia, Hungary, Bulgaria, Croatia, Spain, Portugal, Greece, Belarus, Kazakhstan, Uzbekistan, Ukraine, Korea, USA, Australia, Brazil.