Our Brands
Chocolate factory ``Millennium`` produces sweets and chocolates under the brand ``Millennium``, ``Oskar le Grand``, ``Chocolatier`` and ``Lubimov``.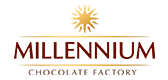 The product range of Millennium worthy of the highest awards as it has absorbed all the possible combinations of tastes and preferences.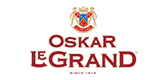 Respectability, courage, elegance and European restraint are embodied in Oskar le Grand production. Discover the magic of chocolate art.

Our middle shelf line, with good looking products, for all category customers.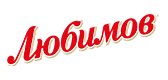 Lubimov - it's chocolate and candies for sweetheart. The diversity of products provides a universal set for any occasion.